Some of you might be familiar with the name Loot Crate, but in case you aren't, Loot Crate is a geek subscription crate that sends a collection of all kinds of crazy cool merch (from Guardians of the Galaxy to RWBY, which is an anime) out every month.
Loot Crate is encouraging fans everywhere to participate in a project unlimited by practicality, to showcase their wildest ideas in a blog post.
I got challenged by Loot Crate to put together my ultimate Dream Crate too!
I AM READY TO ANSWER THE CHALLENGE.
I'm going to gush about an anime called Haikyuu!! (also a manga). It's amazing and you should watch it (or read it) and there absolutely should be a crate all about it.
A very brief summary before we hop into the merch *wiggles eyebrows*: this is a high school volleyball comedy. That being said, there are a lot of dramatic emotions, weird cut scenes, and unearthly (not in the good way) facial expressions. I love it.
Here's What My Dream Crate Looks Like: *
*Each crate usually has around 4-6 items, so I'm going to try to keep within that range of numbers.
1. Karasuno High School Volleyball Team Stickers.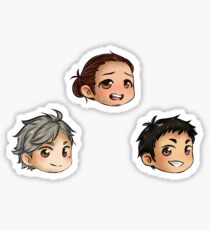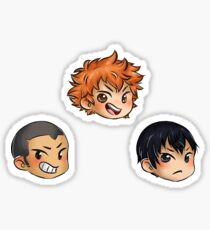 2. Four Chibi Buttons (*clears throat* MY choices would be Tanaka, Daichi, Kageyama, and Hinata. Those are the first three and the bottom third).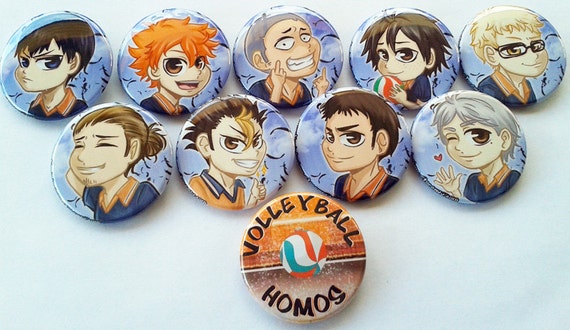 3. This Haikyuu!! Teams Drawstring Bag in Karasuno Colors.
4. Hinata Magazine Cover Poster (because Hinata is life and my sunshine/smol son. he runs this show).
5. Mini Volleyball Key Chain.
6. Karasuno Volleyball Club Jacket (because just all the feels).
What if
you
could put together the ultimate dream crate with merch from your favorite TV show, movie, book, or game? What would you choose to showcase?