It has been an EON since I wrote up anything on this blog, so that should show you just how excited I am about a certain book called
Love From A to Z
. I'm the third stop on the blog tour/countdown courtesy of our very own Street Team, which means there are only FIVE GODBLESSED DAYS until it comes out!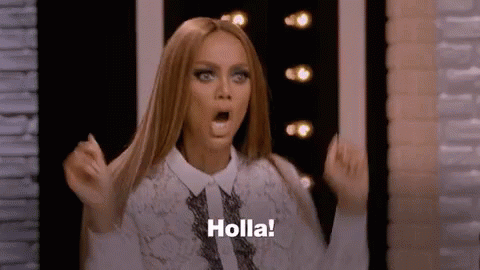 Like all my fellow posters, I have to thank
@gildedwolves
and
@airyreads
for putting this awesome street team together. It's been a really cool way to get back into doing bookish things and support a project I really love at the same time.
On my stop, I'm going to put together a playlist for Love From A to Z. I brainstormed so many ways of going about this, but I think I'm settling with taking the book title kind of quite literally and giving you 12 songs about love (not just the usual super sweet kind, though of course there'll be some of that too 😉) with names that start with each of the letters of the book title. Because honestly, love encompasses so many emotions and so much growth & that's one of the things I'm excited to read about in S.K. Ali's new book.
If you haven't heard about her second book, you can read a little bit about it below. 🔽
A
marvel
: something you find amazing. Even ordinary-amazing. Like potatoes—because they make French fries happen
(this is literally my sister)
. Like the perfect fries Adam and his mom used to make together.
An oddity: whatever gives you pause. Like the fact that there are hateful people in the world. Like Zayneb's teacher, who won't stop reminding the class how "bad" Muslims are.
But Zayneb, the only Muslim in class, isn't bad. She's angry.
When she gets suspended for confronting her teacher, and he begins investigating her activist friends, Zayneb heads to her aunt's house in Doha, Qatar, for an early start to spring break.
Fueled by the guilt of getting her friends in trouble, she resolves to try out a newer, "nicer" version of herself in a place where no one knows her.
Then her path crosses with Adam's.
Since he got diagnosed with multiple sclerosis in November, Adam's stopped going to classes, intent, instead, on perfecting the making of things. Intent on keeping the memory of his mom alive for his little sister.
Adam's also intent on keeping his diagnosis a secret from his grieving father.
Alone, Adam and Zayneb are playing roles for others, keeping their real thoughts locked away in their journals.
Until a marvel and an oddity occurs…
Marvel: Adam and Zayneb meeting.
Oddity: Adam and Zayneb meeting.
Follow the author here
Welcome to My Playlist People
(I guess the common theme here is me trying to express the struggle of growing up and growing into your own skin plus maybe some cute love song bops... I hope it works hehe)
Lullaby - Sigala, Paloma Faith
On My Way - Sabrina Carpenter
LoVe On Me - Nico Santos
Eight Letters - Why Don't We
Find Our Way - Midnight Kids, klei
Nothing Really Matters - Gabrielle Aplin
Once In a While - Timeflies
Moonlight - Grace Vanderwaal
Anti-Everything - Lost Kings, Loren Gray
Thank You - MKTO
On My Way - PRETTYMUCH
Zilch (Guys, if you have any suggestions for a song to fill this spot, leave a comment...I could NOT find anything that fit. It also made me late for posting this -_-)
Hey, guess what? There are more tour stops, so don't miss out on the fun!
April 30 (RELEASE DAY!)


Amna- YA Book Corner: A to Z Reason to read Love From A to Z
Thanks for reading! xo